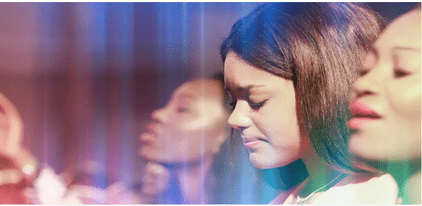 Why You Should Take 24 Affirmations Daily
God wants you to prosper in every aspect of your life – spiritually, mentally, and physically. Your tongue plays a significant role in achieving this success. Through the power of positive affirmations, you can declare and manifest the life you desire. There are 24 hours in  day, so each affirmation you take represents an hour of every day.
The word is nigh thee, even in thy mouth, and in thy heart: that is, the word of faith, which we preach;  Romans 10:8
Let's take 24 Powerful Affirmations To Start Your Day April 6 2023
Gracious Father, the whole earth is filled with your glory and goodness, but many are in bitterness and pain. Therefore, in the Name of the Lord Jesus, I come against the works of ungodly men who have filled the earth with violence, poverty and deaths, keeping men from experiencing your goodness in the earth. Their works are frustrated, and God's people experience your blessings, health, prosperity and power, in Jesus' Name. Amen.
 I'm a winner all the time; I live over and above all limitations and circumstances. There's no situation I can't change, because my tongue is a tree of life with which I guarantee my health, success, safety, wellness and wholeness! Hallelujah!
 I walk in the consciousness of God's righteousness, securely established in Christ! I live above the elements and corrupting influences of this world. I live without worries, conflicts and agitations. I walk in glory, dominion and the strength of God. Hallelujah!
 The Lord is in charge of running the universe, everything from galaxies to governments; no name and no power exempt from His rule, and not just for the time being, but forever! I come against the structures, systems and schemes employed by Satan to propagate his deception and fear across the nations. Those structures are overthrown, and every evil work is exposed, judged and sentenced, in Jesus' Name. Amen.
Gracious Lord, thank you for the illumination that I've received from your Word, exposing the cunning devices of Satan and his cohorts in these last days. The eyes of my understanding are flooded with light; I'm alert and sensitive, ready for the coming of the Lord. Amen.
 The Lord is strong and mighty, and He's with me and in me! I put my trust in Him alone, and rest my faith on His Word. Irrespective of the challenges in the world today, my faith is the victory that conquers the world! All things are possible to him that believes and I believe; therefore, all things are possible to me. Glory to God!
 My life is the expression of the glory and dominion of Christ. I live the higher life. I'm an heir of God and a joint heir with Christ; the whole world is mine! The divine life is at work in me, and that life of God is activated in every fibre of my being. Glory to God!
 Dear Father, I thank you for pouring out your Spirit upon all humanity, making it possible for all men to receive the glorious Gospel of Christ. I break the power of the devil over people's minds whom you've destined for salvation today; they're delivered from darkness to light and into the glorious liberty of the sons of God, in Jesus' Name. Amen.
 Precious Lord Jesus, I worship you; you're the King eternal, immortal, with all power, glory and majesty. You're the Monarch of the universe, and you alone have all authority in heaven, in the earth, and under the earth. You're the Most High God, worthy of all praise, honour and adoration. You're King of the ages. I worship you today and forever. Amen.
 This is the day of salvation and grace, for the grace of God that brings salvation has been made available to all men. Therefore, I pray for massive numbers of men and women around the world to receive this precious message of salvation. I pray that the veils be taken off their eyes, and their hearts and minds be opened to the light of the glorious Gospel of Christ, in Jesus' Name. Amen.
 I've received true righteousness; I'm now God-like in true righteousness and holiness, superior to Satan, his demons and circumstances! And by the power of Jesus Christ, the whole world is subdued before me in absolute dominion. Hallelujah!
 As we await the soon return of the Lord, may the clouds pour down righteousness continually; may the earth open up and salvation bear fruit, and righteousness sprout with it, according to the Word of the Lord, in Jesus' Name. Amen.
 Dear Lord, thank you for the privilege and blessing of prayer. Now I pray for the unhindered spread of the Gospel, that your Word may have free course and be glorified. I pray against fear, violence, wickedness and all forms of injustice; I declare peace, progress, stability and prosperity, for the furtherance of your Kingdom, in Jesus' Name. Amen.
 Everything in my body is touched by the power of the Holy Spirit. There's life in me. There's no situation I can't change, for the inherent power to do exceeding abundantly above all that I could ask, think or imagine is within me. I'm infused with divine strength, and the glory of God is revealed through me. Hallelujah!
 I refuse to allow circumstances dictate the outcome of my life. I don't stagger at the Word of God through unbelief; I'm ever strong in faith, giving glory to God! No sickness, disease or infirmity can thrive in my body because I'm joined to the Lord and I'm one spirit with Him. Divine life and unfailing health and strength are at work in every fibre of my being, in every cell of my blood, and in every bone of my body. Glory to God!
 I live in the Kingdom of God's Love-Son; that's the realm into which I was born; a realm of glory, beyond time and space; the realm of the miraculous. I refuse to condescend to the earthly level of life or reasoning. I rule over demons and circumstances, dominating this physical world with the principles of our heavenly Kingdom. Hallelujah!
I affirm that I am  full of faith and confidence, knowing that my life is the expression and manifestation of the glory and righteousness of Christ. I have the life of Christ at work in my spirit, soul and body. Glory to God!