Rhapsody of Realities Afrikaans: Bringing The Reality of God's Word To Afrikaans Speakers
In this article, you will discover how Rhapsody of Realities Afrikaans can help you grow spiritually and deepen your connection with God through the power of language. Your language Let's explore the key components of this transformative devotional.
The Importance of Language in Spiritual Growth
Language plays a crucial role in our spiritual journey. It allows us to communicate with God, understand His teachings, and share our faith with others. By embracing the Afrikaans language in your daily devotions, you create a unique bond with your spiritual heritage and open new doors to understanding.
For example, the subtle nuances of the Afrikaans language can bring fresh insights to well-known Bible passages, helping you see them in a new light
About Rhapsody of Realities Afrikaans
Rhapsody of Realities is a widely acclaimed daily devotional, available in numerous languages, including Afrikaans. It aims to enrich your spiritual life with in-depth Bible teachings, practical lessons, and inspiring testimonies.
Key Features
Daily Devotions

: Start your day with a fresh message from the Word of God, tailored for the Afrikaans-speaking community.

Prayer Points

: Fortify your spiritual journey with powerful, targeted prayers designed to draw you closer to God.

Scripture Reflection

: Deepen your understanding of the Bible with insightful commentary and practical applications.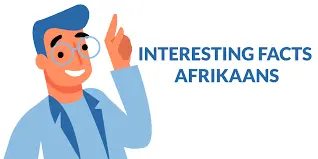 Tips for Integrating Rhapsody of Realities Afrikaans into Your Daily Life
Here are some practical ways to incorporate Rhapsody of Realities Afrikaans into your daily routine and experience spiritual growth:
Set aside time

: Make a commitment to spend quality time with God each day, engaging with the devotional and reflecting on its teachings.

Meditate on the Word

: After reading the daily devotion, take a few moments to meditate on the message and how it applies to your life.

Share with others

: Discuss the devotional with friends and family, fostering deeper connections through shared faith experiences.
Also Read Exploring the Language Editions of Rhapsody: Reaching Diverse Audiences
Rhapsody of Realities Afrikaans: An Accessible Tool for Spiritual Growth
By engaging with the devotional in your native language, you can unlock new dimensions of your faith and bring spiritual growth to your daily life. Embrace the unique opportunities offered by this powerful devotional and watch as your relationship with God blossoms.
As you continue on this journey, know that you are not alone. The Rhapsody of Realities Afrikaans community is with you, offering support, encouragement, and a shared love for the transformative power of God's Word.
Are you an Afrikaans Speaker? Download your Free Copy of Rhapsody of Realities Afrikaans
Final Thoughts
Remember, just like watering a plant, consistency is key to nurturing your spiritual growth.
 You'd love to know about the Scriptural Foundations of Rhapsody of Realities and How to Navigate the Last Days With Rhapsody of Realities.
Keweno has been reading and distributing Rhapsody of Realities Daily Devotional since 2001.